WHO AM I?
I live in the Stillorgan area in Dublin where I grew up and have lived most of my life in Dún Laoghaire-Rathdown. I attended Scoil Náithí in Ballinteer and later Coláiste Íosagáin on Stillorgan Road. I have a B.A. in Irish and French from UCD and a Post Grad in business from DIT. I also have an M.A. in European Studies from the School of Politics and International Relations in UCD. I am a fluent Irish and French speaker.
I worked in RTÉ for a number of years in a variety of roles including TV and radio.
WHY HAVE I ENTERED POLITICS?
Over the years I have interviewed many politicians and members of the public. I am acutely aware of the frustration among the public at politicians who have failed to deliver on their promises.
Wanting to make a political contribution, I ran for election for the first time in 2014 and won a seat representing the Stillorgan LEA on Dún Laoghaire-Rathdown County Council. I am a fulltime County Councillor and the only Independent local representative in this area. I was re-elected in 2019 and elected Leas-Cathaoirleach of Dún Laoghaire-Rathdown County Council.
OTHER INTERESTS
I have a keen interest in culture and the arts. I am a regular cinema goer, and have reviewed films in both print and broadcast media. One of the highlights of my year is the annual Dublin International Film Festival. I also like to try and keep fit by going to the gym and do a lot of walking.
An Ghaeilge
One of my election promises in 2014 was the promotion of the Irish language in the county. I tabled a motion asking for the implementation of the Irish language scheme and have emphasised the importance of the use of the language. I have consistently raised this issue at Council level and on the Community, Culture and Ageing Committee of which I am a member insisting that the language should be used, when possible, in the various festivals, events throughout the year and annually during Seachtain na Gaeilge.
In 2018 I was delighted to be one of four Councillors from around the country to take part in a panel discussion at the Association of Irish Local Government conference in Waterford on the use of the Irish language in councils country-wide.
BOARDS AND COMMITTEES
I am on the following committees in Dún Laoghaire-Rathdown County Council:
Chair of Board of DLR Leisure
Board member of Pavilion Theatre (County Theatre)
Member of Pavilion Theatre Governance Committee
Board Member of DLR Sports Partnership
Member of Council Organisation, Procedure and Protocol Committee
Dundrum Local Area Committee member
Member of Transport and County Wide Movement Strategic Policy Committee
Member of Community Development, Culture and Ageing Strategic Policy Committee
Member of S2S (Sutton to Sandycove) joint committee with Dublin City Council
Other Committies
Member of An Fóram Forbartha Teanga (Language Development Forum)
Member of Arthritis Ireland Advocacy Working Group
Member of Association of European Journalists Committee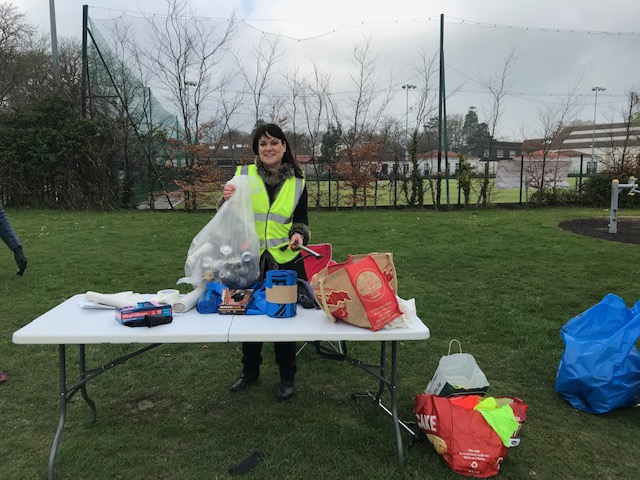 Since my election in 2014, I have continuously worked hard for my community. I have kept residents updated on issues of relevance to their own areas.
As a full-time councillor, I have responded quickly to requests and queries relating to trees/hedges, repair of lighting, parking problems, footpath and road repairs and much more.
I have organised a number of meetings – some public and others focusing on smaller groups regarding a single local issue. I have an extremely high attendance record at Council, Local Area Committee, Strategic Policy Committee and deputation meetings.
I have submitted a large number of submissions/observations taking your views into account across a number of issues such as planning applications, Stillorgan Reservoir, Fernhill, Stillorgan Local Area Plan and more. I have also had motions passed locally to have laneways and footpaths taken in charge and repaired.
Cllr. Deirdre DONNELLY.
Your Independent Councillor in Dún Laoghaire-Rathdown. Working full-time for you.